Powering Possibility
Digistar is the world's most advanced planetarium software and places an entire universe of content at your fingertips. From free-flowing live, interactive, and scripted presentations to realtime astronomy simulations, Digistar's intuitive user interface and production environment makes it easier than ever to visualize the universe in compelling ways.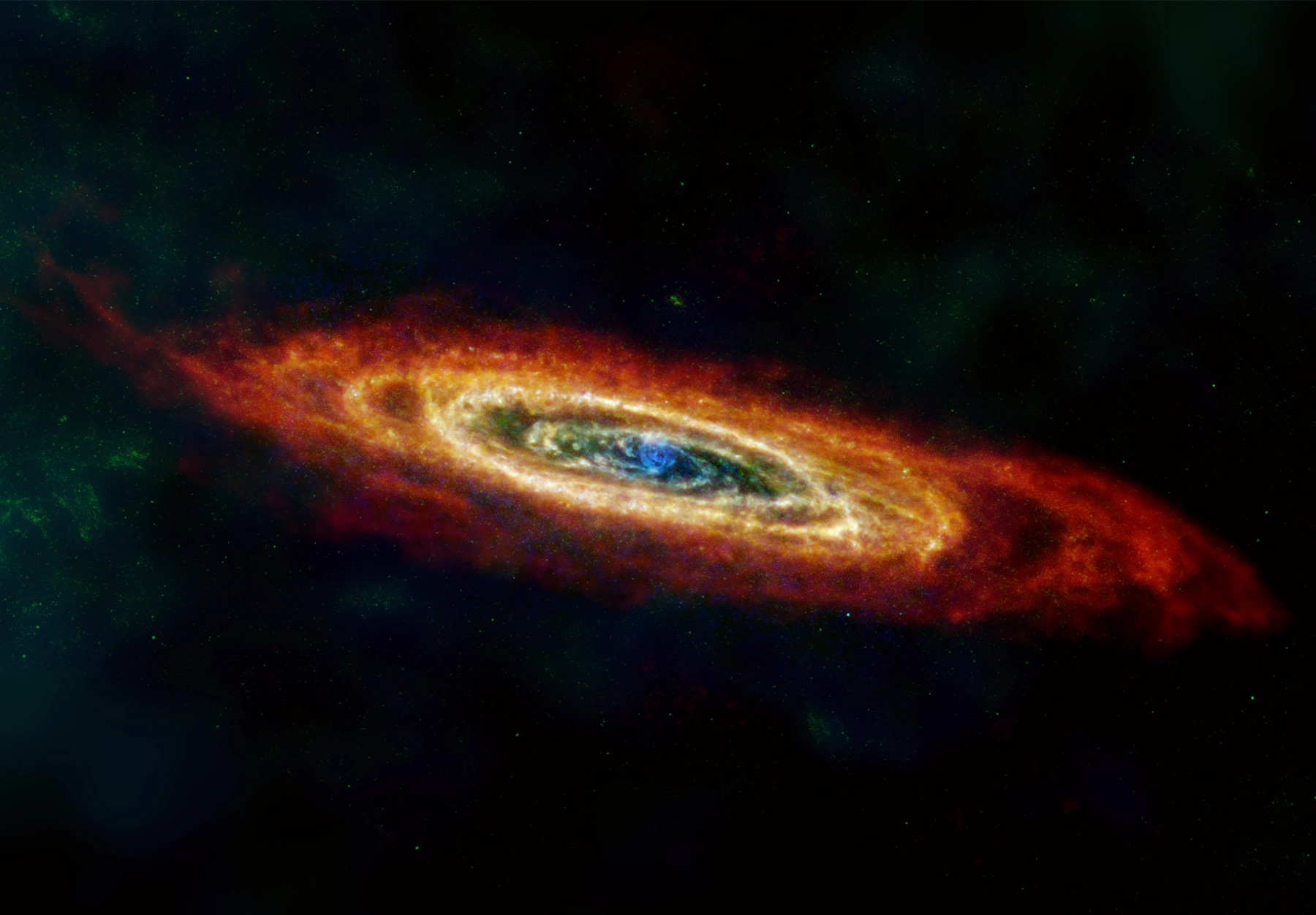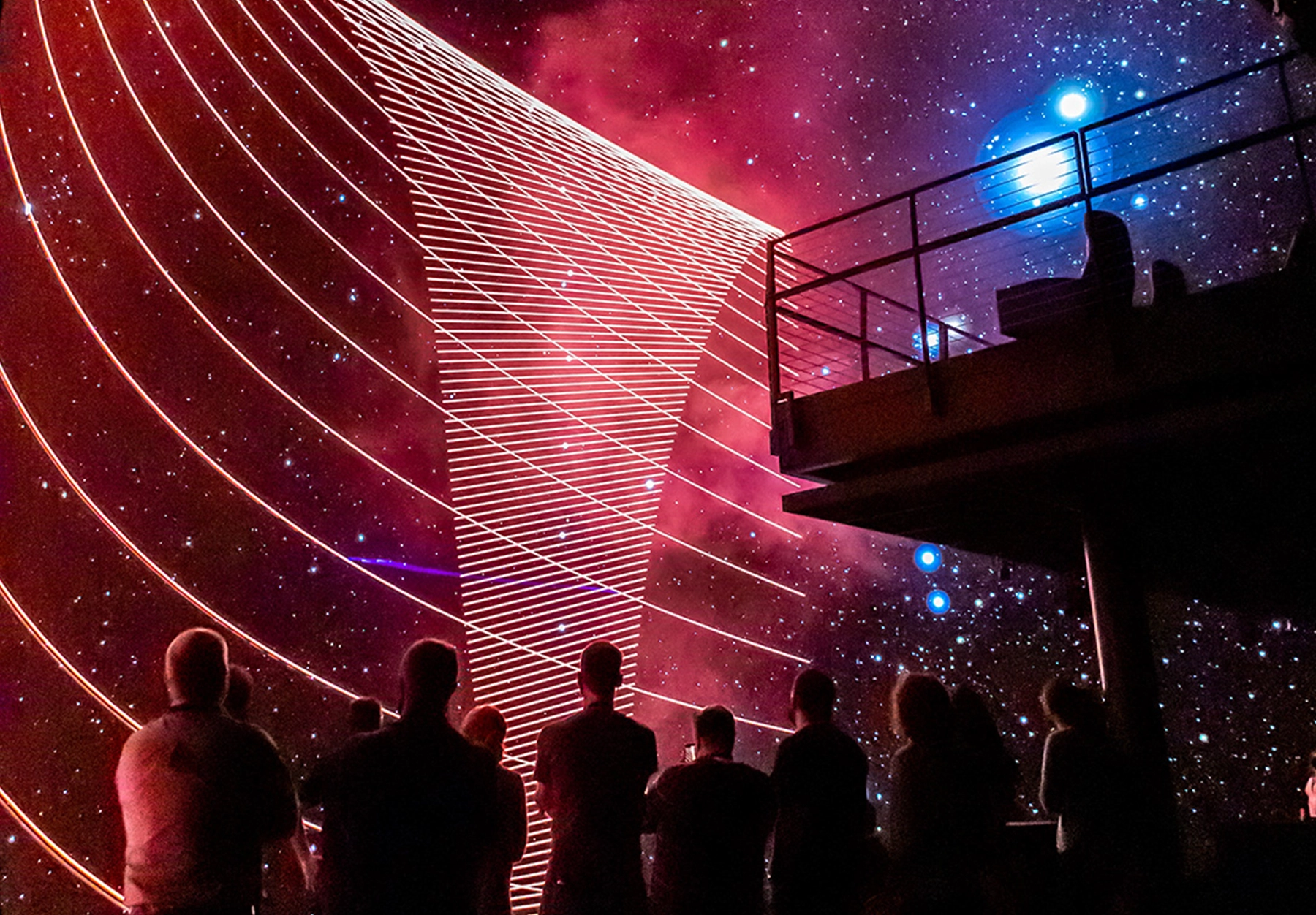 Global Digistar Community
Thousands of planetarians use Digistar to inspire and educate in more than 700 active sites, fostering a vibrant and dynamic community. Digistar facilitates easy collaboration among active sites through our domecasting capabilities which enable remote presentation of live, fulldome content to other Digistar sites around the world.
A Universe of Content
The Digistar Cloud is the planetarium community's most powerful content resource, home to more than 1,700 scientific presentation assets created by hundreds of Digistar community members.
Easily share and collaborate with Digistar Planetariums across the globe
Find uploads with just a few clicks in the user interface
Access fulldome images, 3D models, and inset videos
Discover and full-length planetarium shows as well as scripts and control panel pages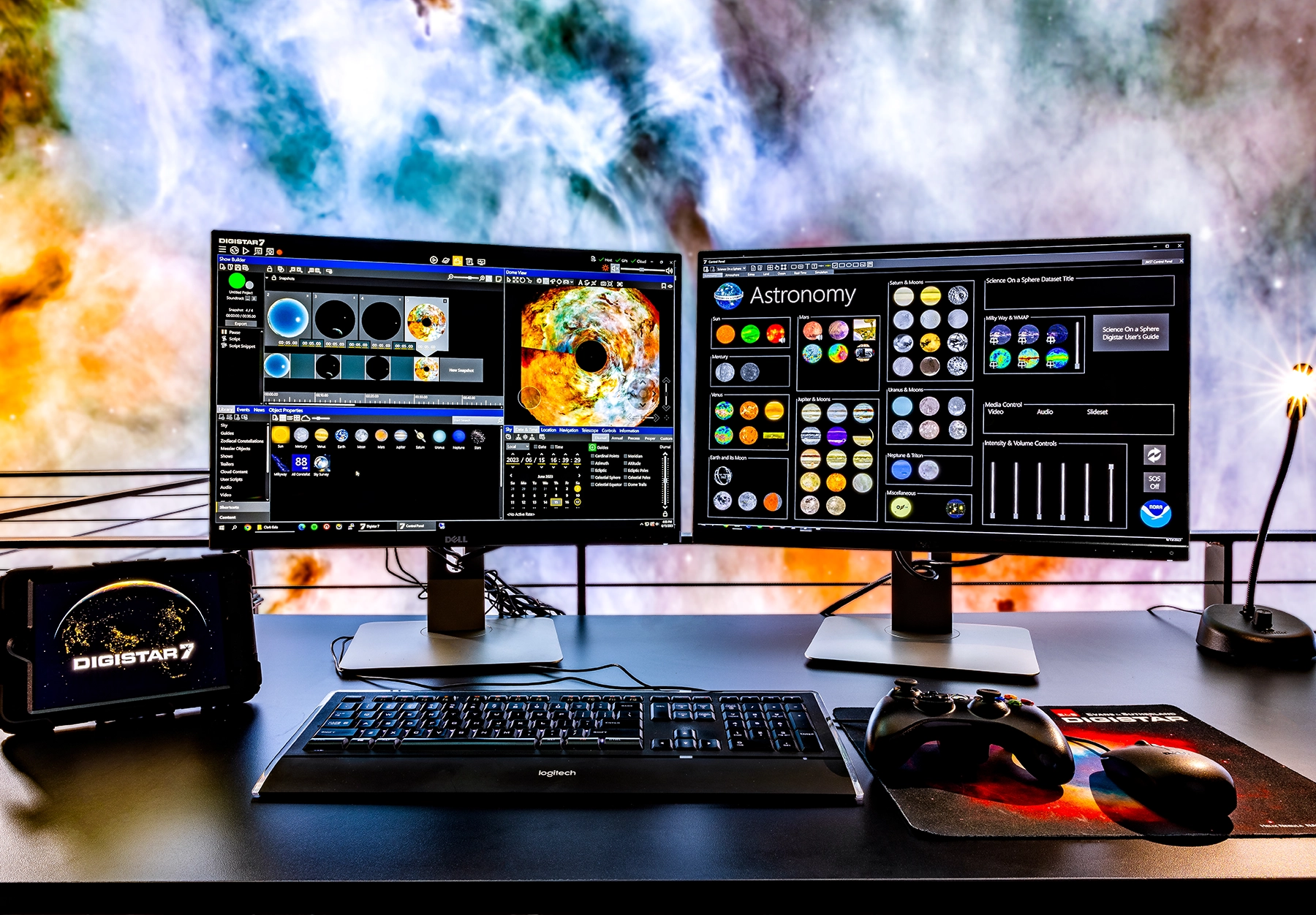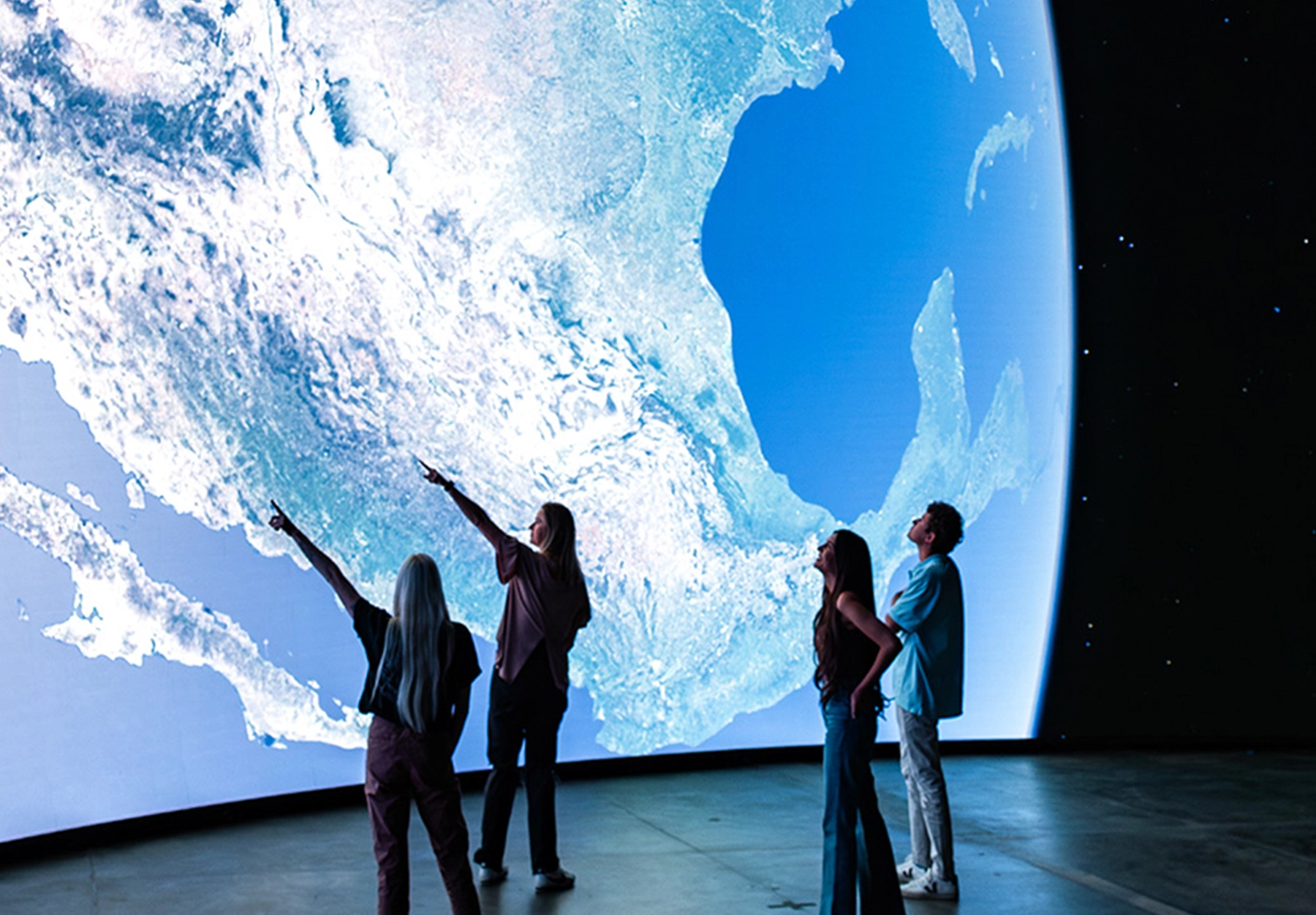 State-of-the-Art Data Visualization
Our incredibly versatile realtime graphics engine ensures your content will always look its best. Physically based rendering of 3D models, dynamic lighting, and multiple cameras and scene functionality can be combined to produce awe-inspiring immersive experiences. With Digistar, visualizing the Universe in compelling and beautiful ways is easier than ever.
High-resolution terrain mapping for Earth and other terrestrial worlds
Extensive Open Standards implementation: JavaScript, Python, XML, and more
Seamless Data2Dome content access from ESO, ESA, and NRAO; the entire NOAA Science on a Sphere content library; and dozens of scientific sky surveys
The most fully featured API across the planetarium industry
Training and Support
Our world-class service & support teams ensure that you're never alone. With a global support network and both onsite and virtual training, Cosm ensures customer success and peace of mind that your audiences will stay immersed in the experience.