NBC OLYMPICS VR BY XFINITY: BEIJING
Cosm and Comcast NBCUniversal delivered the world's first immersive 8K live feed, streamed to the NBC Olympics VR by Xfinity App.
Working alongside Comcast NBCUniversal, we achieved our most ambitious global sports immersive experience to date—streaming more than 150 hours of 8K Live VR and on-demand interactive video of the 2022 Winter Olympics in Beijing. Available through the NBC Olympic VR by Xfinity app and NBC Sports on YouTube, fans worldwide have access to 180-degree live coverage and 360-degree on-demand immersive feeds of the Winter Games in Beijing.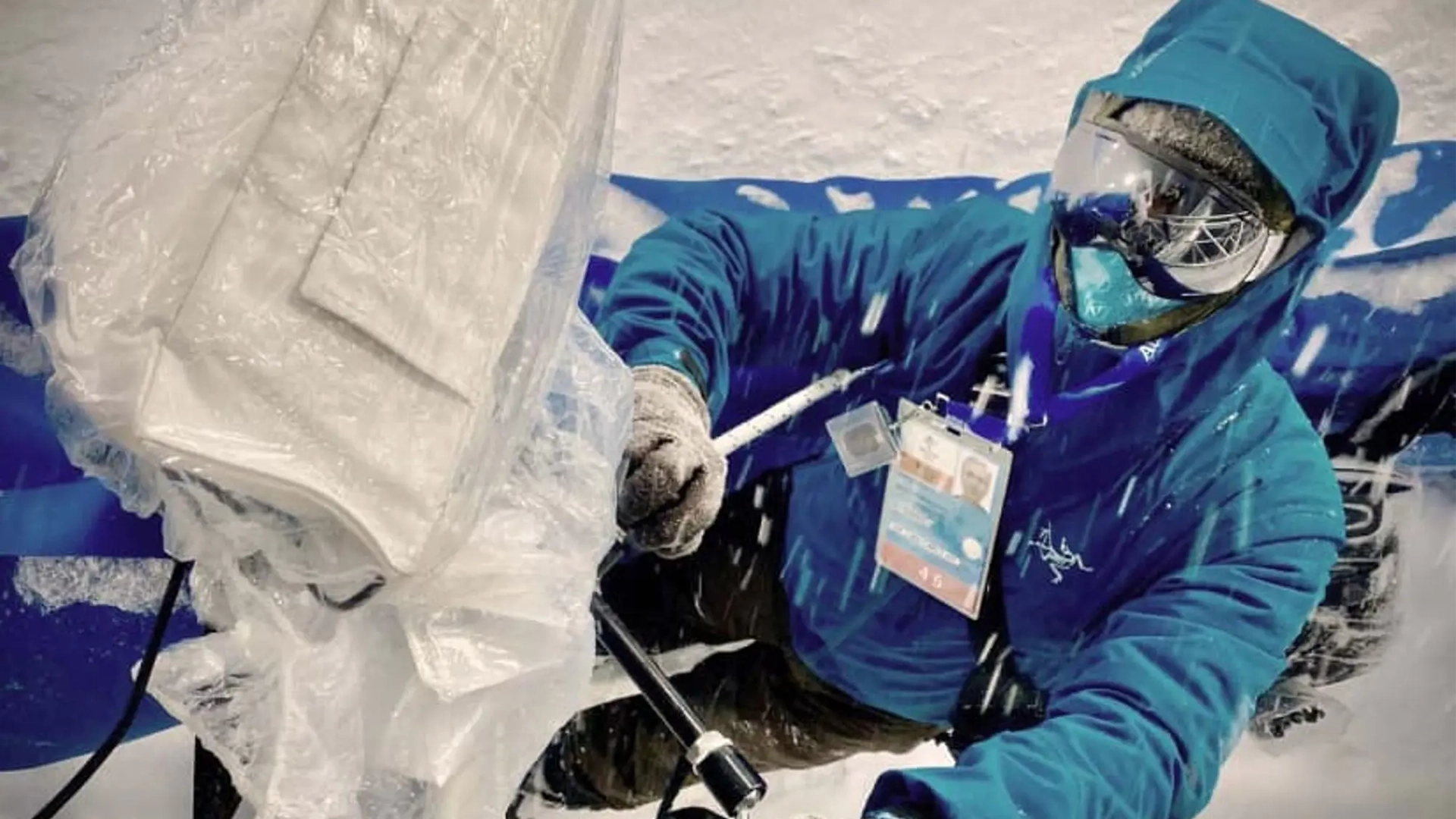 Unprecedented Viewer Access
The 8K live video broadcast in the NBC Olympic VR by Xfinity app gave viewers an opportunity to experience the Winter Olympics as if they were actually there in person. For select events, viewers could view live-produced coverage from five different 8K 180-degree camera angles in a virtual suite environment, or switch to an 8K 360-degree camera for the full surround experience. Viewers enjoyed over two dozen 8K 360-degree features covering a wide range of sports from the Games.
What was truly unique about this work with the innovative NBCUniversal team was leveraging technology for live and on-demand videos, encoding them as OMAF-based "tiled" video streams, a format that makes delivery of ultra-high resolution 8K video streams possible to viewer headsets. This historic first 8K 180-degree stream delivered the most immersive experience ever seen in live VR sports.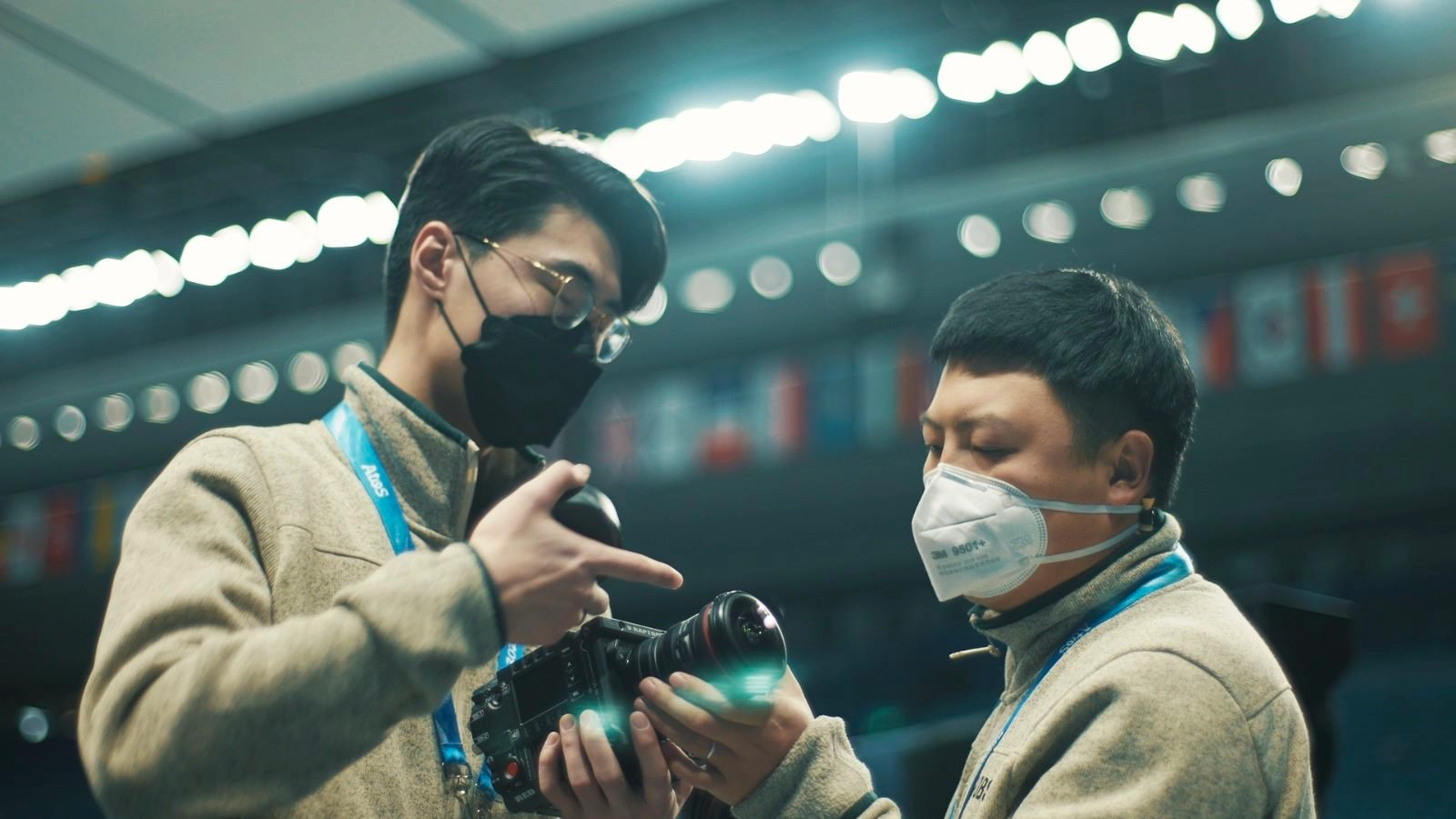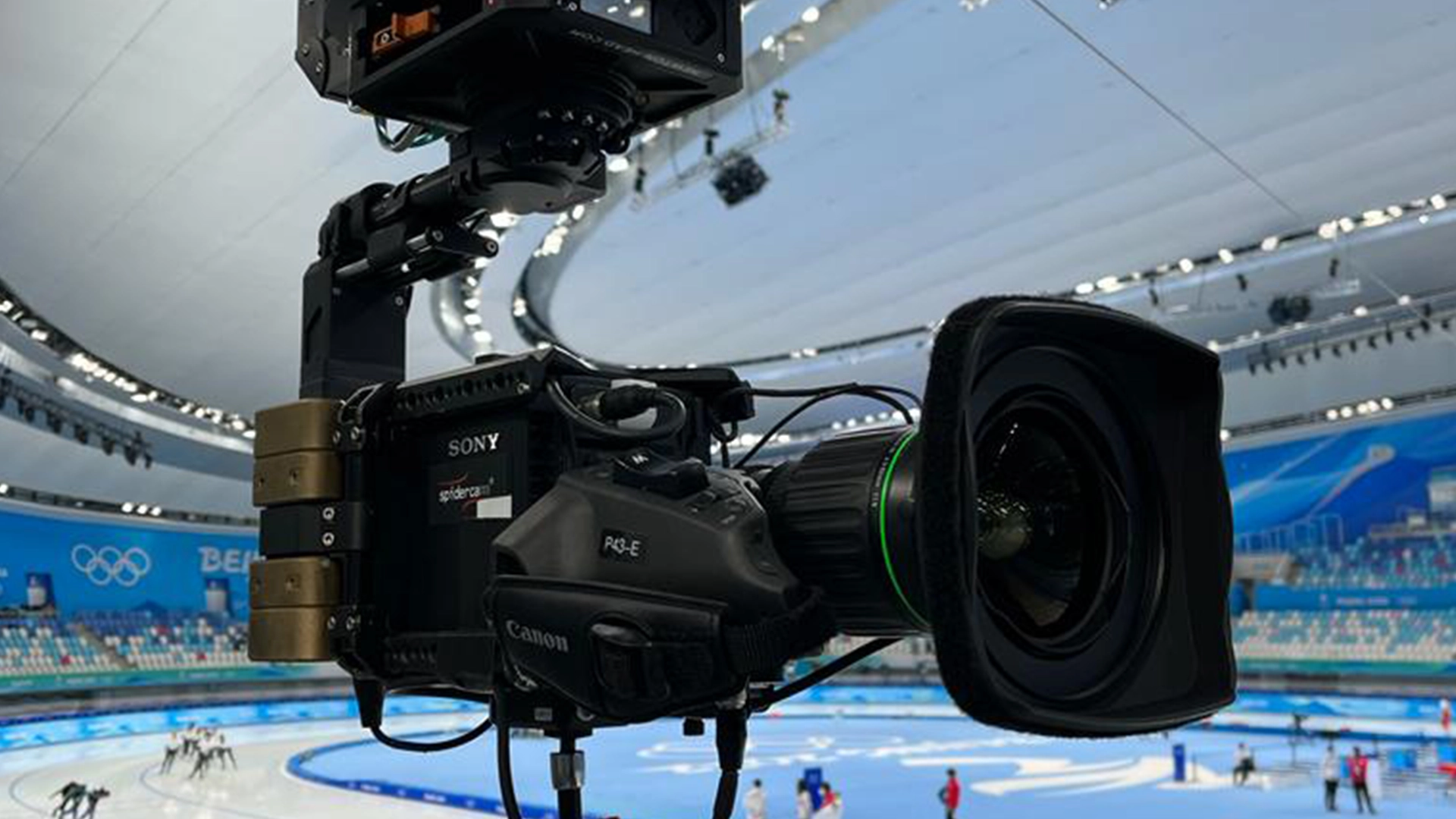 Trailblazing With 8K Live VR
In an industry first, we streamed more than 100 hours of fully produced Olympic events in Beijing in VR, complete with graphics and commentary. Live coverage of six sports included hockey, snowboarding, and figure skating in groundbreaking 8K resolution for both VR180 and VR360.