Digistar Projection System
We Design, Build, and Integrate Immersive Theaters.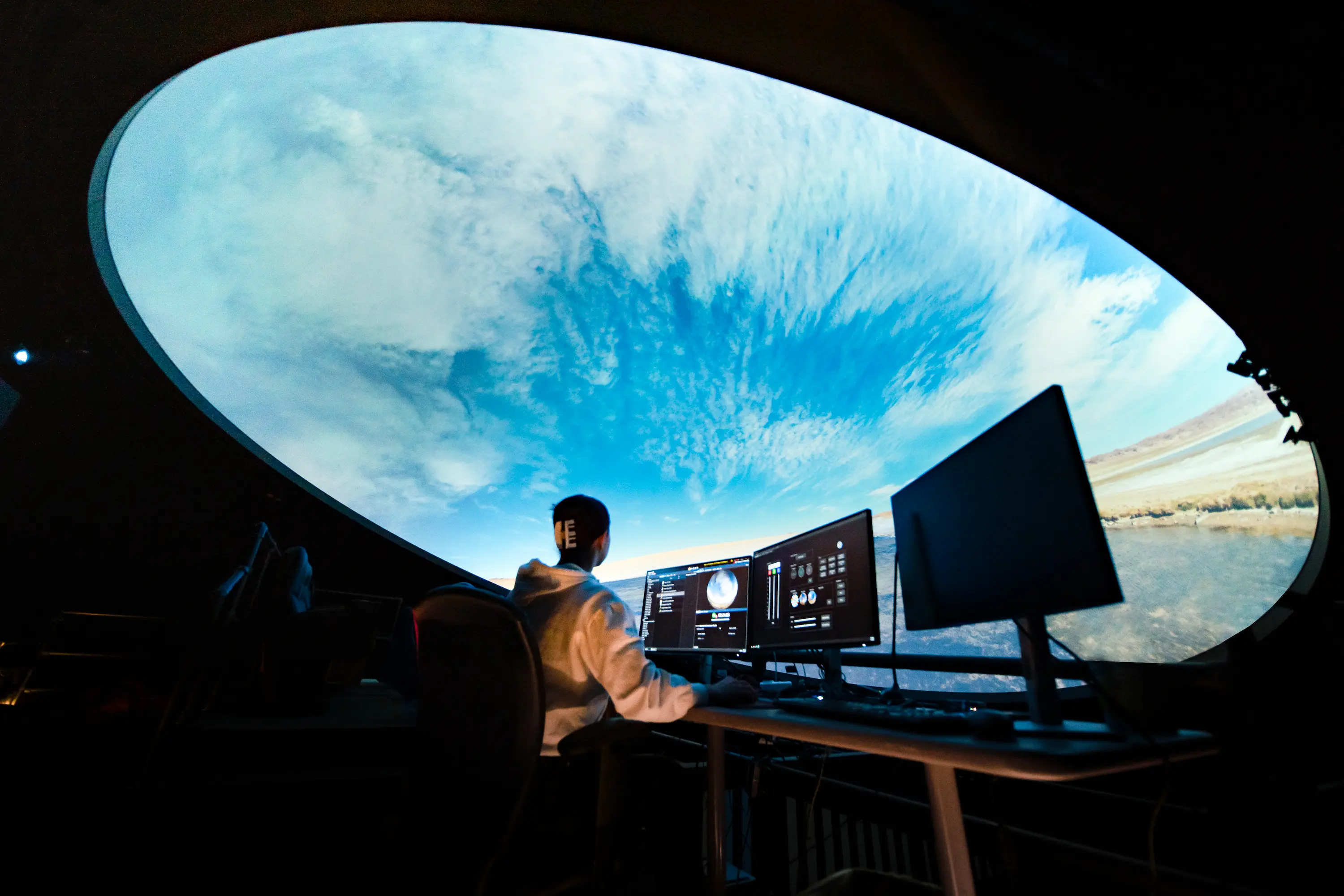 Digistar
The world's most advanced planetarium system supported by a worldwide community of users. Digistar is equipped with advanced production capabilities, powerful real-time graphics, a robust astronomy database, and a universe of community created cloud content to educate and inspire global audiences.
The NanoSeam Difference
NanoSeam is engineered to provide the most seamless projection surface possible. Whether under cove lighting or projection, a NanoSeam screen will appear free of shadows and imperfections that detract from the guest experience.
Panels installed with no overlapped, folded, or crimped seams
Panels attach to the frame with color-matched rivets that install flush to the surface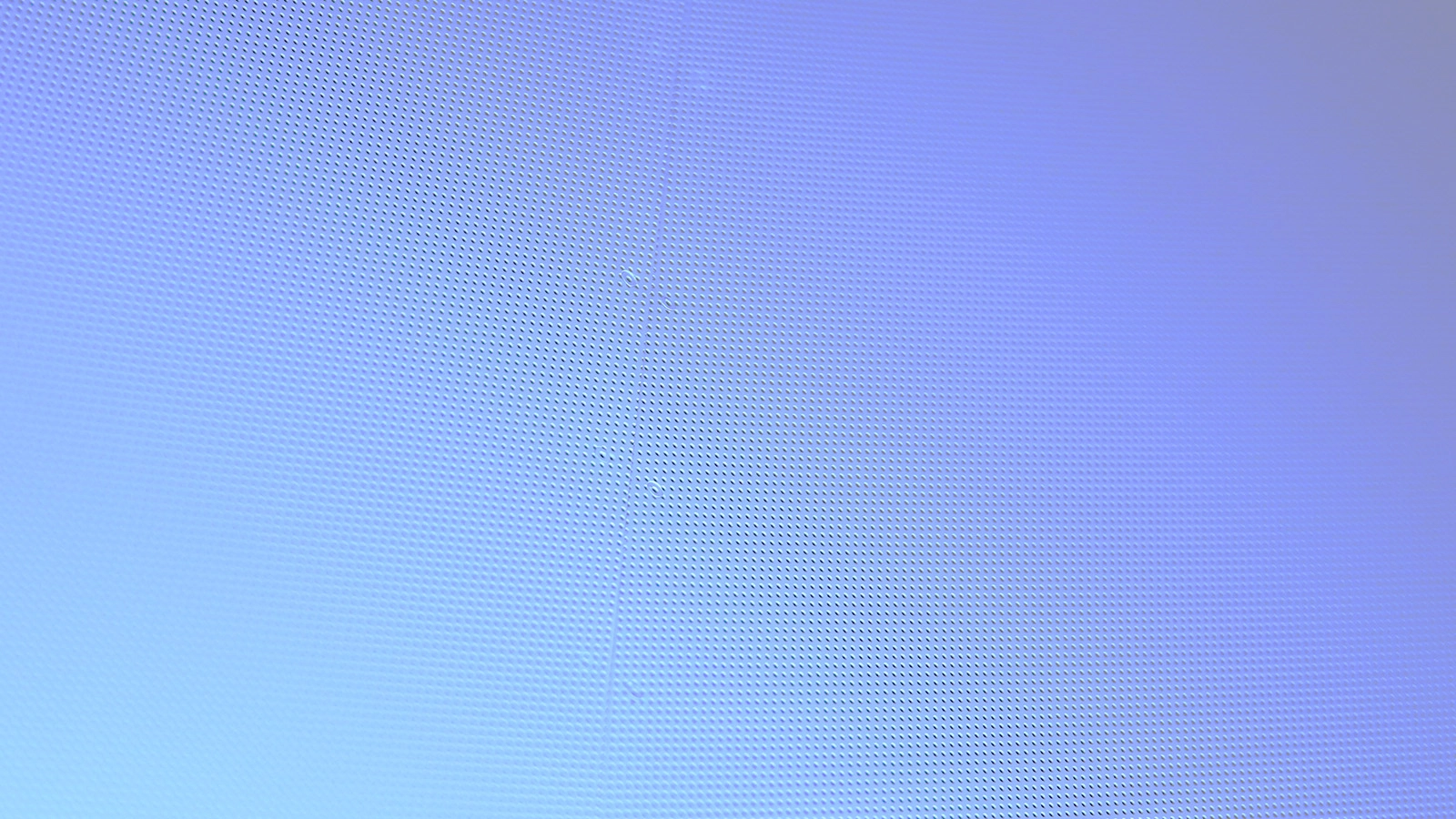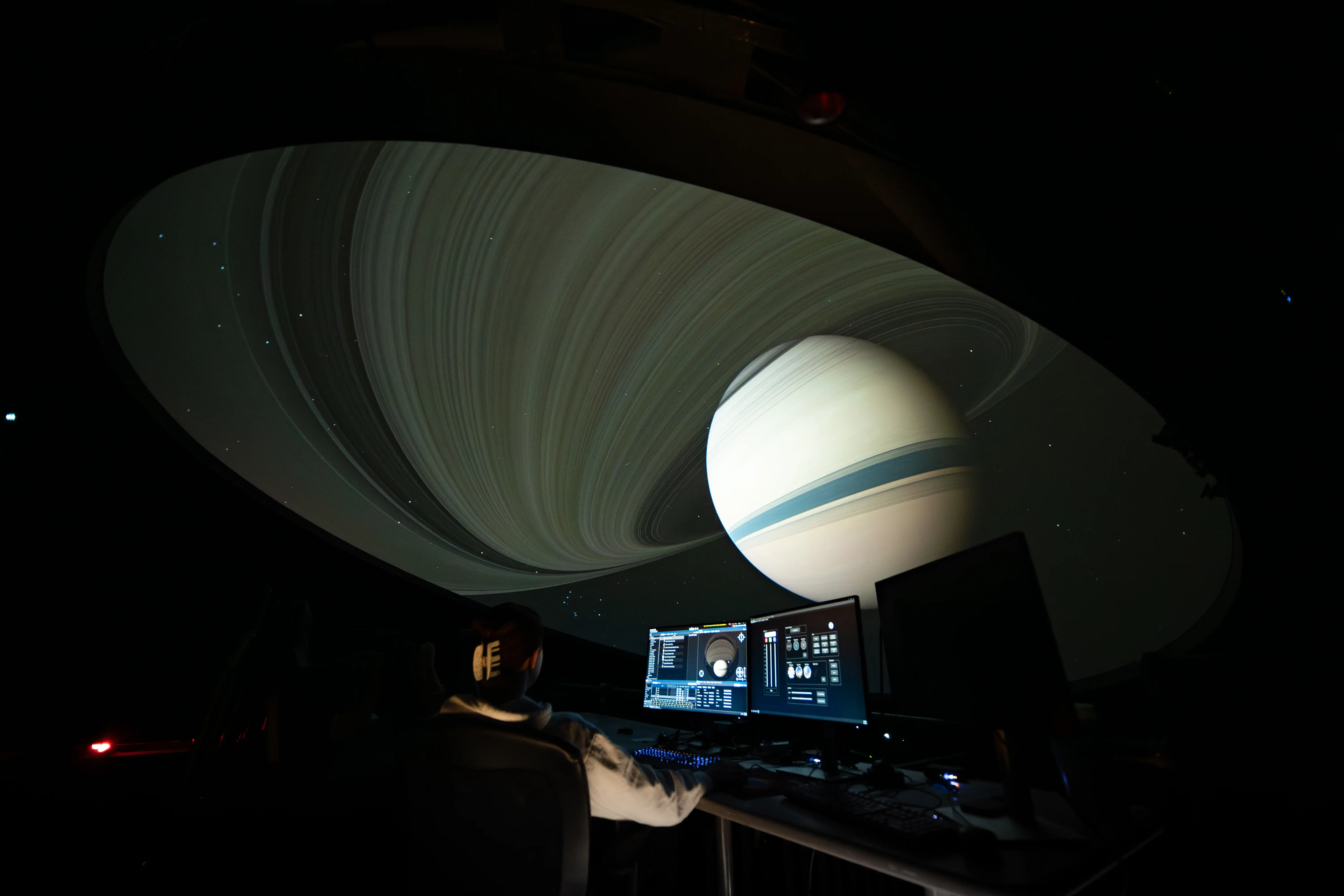 Digistar Cloud Library
The Planetarium world's most powerful content resource, home to more than 1,700 presentation assets created by the Digistar Planetarium community.
Easily share and collaborate with Digistar Planetariums across the globe
Find uploads with just a few clicks in the user interface
Access fulldome images, 3D models, and inset videos
Discover full-length planetarium shows as well as scripts and control panel pages