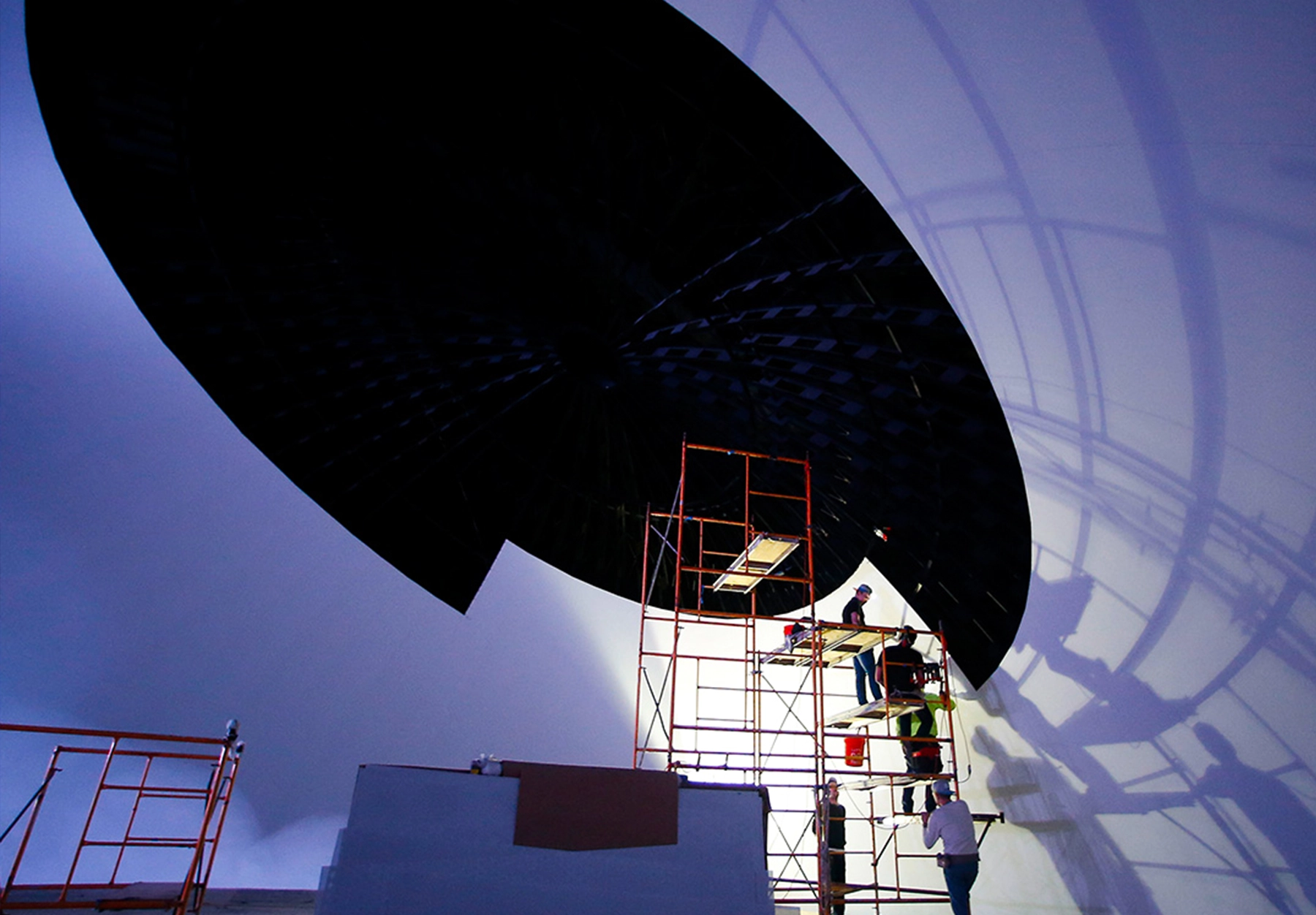 The NanoSeam Difference
NanoSeam is engineered to provide a virtually seamless projection surface. Whether under cove lighting or projection, a NanoSeam screen will appear free of shadows and imperfections that detract from the guest experience.
Panels installed with no overlapped, folded, or crimped seams
Panels attach to the frame with color-matched rivets that install flush to the surface
Experience Expertise
NanoSeam's consistent quality is built on the decades of experience Spitz, Inc., a Cosm company, has garnered across engineering, manufacturing, and installation. Our team's strict attention to detail and expertise deliver superior optical performance, dome acoustics, structural strength, and tighter tolerances compared to other dome manufacturers in the market.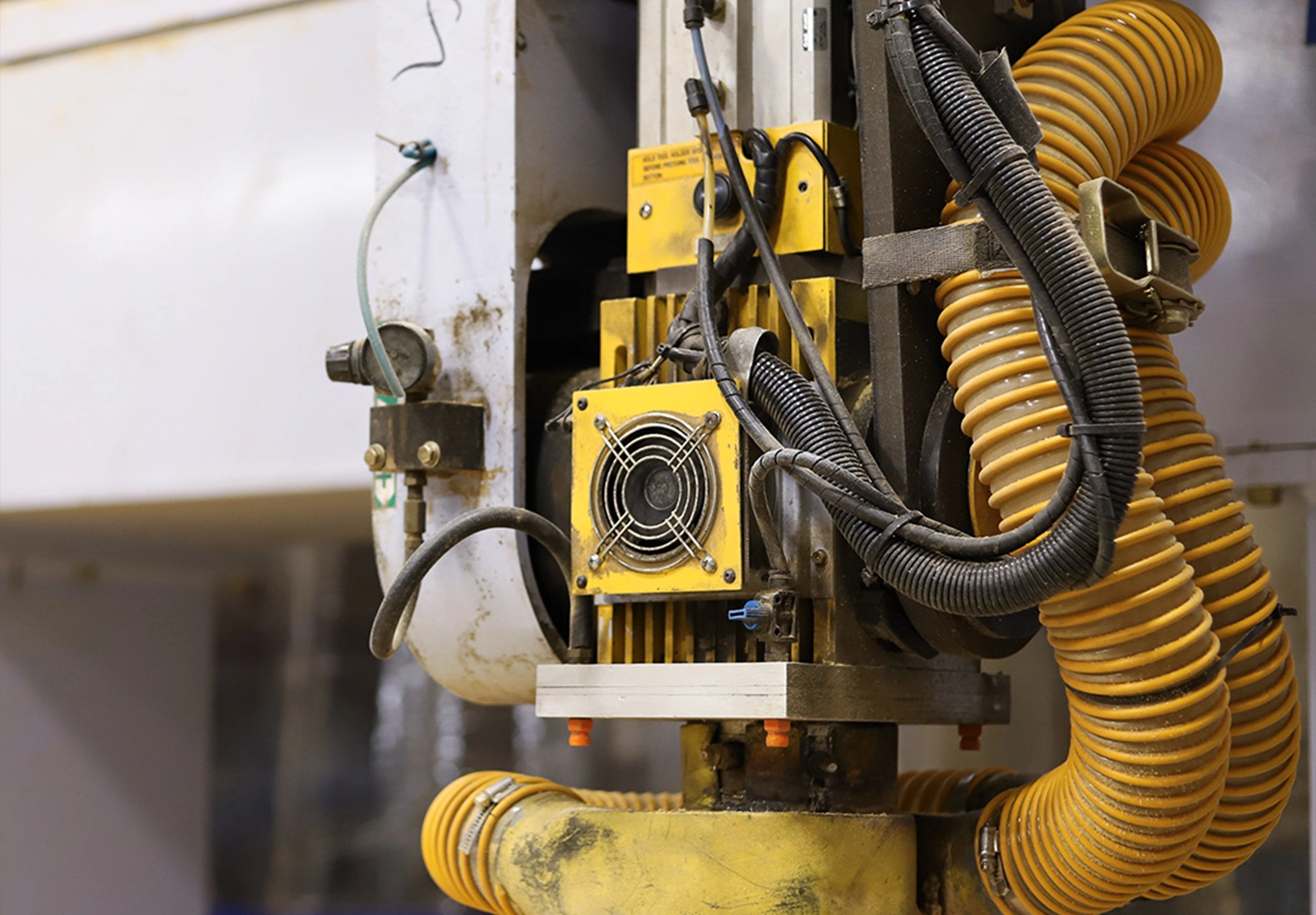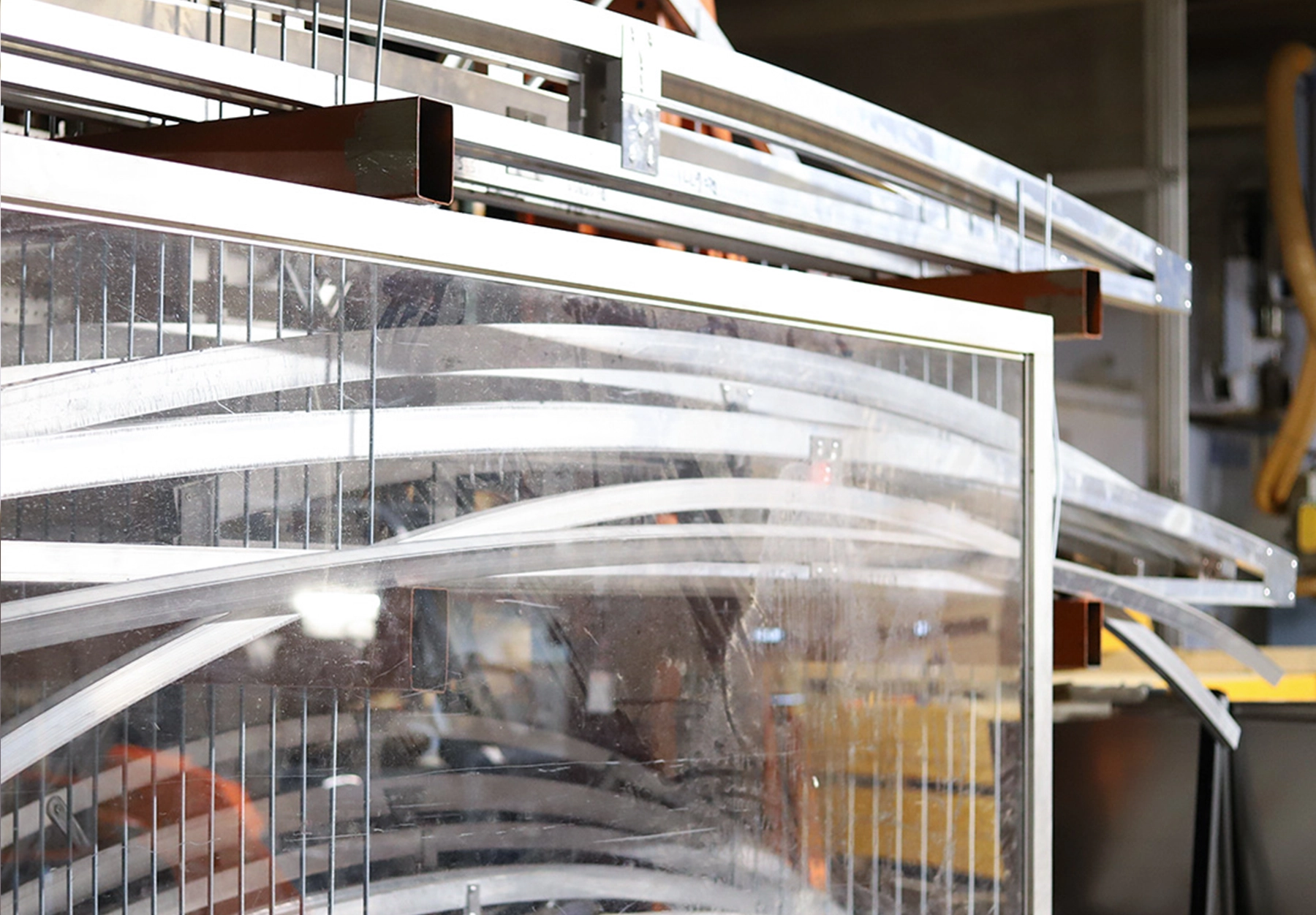 Repaneling Possibilities
Regardless of diameter, elevation dimensions, or tilt, a NanoSeam repanel can provide an exceptional seamless projection surface, with both lower costs and a faster installation timeline.
Most existing dome support framings can be used as the foundation for a NanoSeam repanel project, whether the original dome was built by Spitz or another manufacturer.