SHANGHAI ASTRONOMY MUSEUM
The planetarium is the largest in the world and is one of the most impressive and innovative dedicated astronomy museums built to-date.
Dome Configuration

163° tilted 30°
In 1994, Cosm companies Evans & Sutherland (E&S) and Spitz, Inc. ventured to China, bringing dome planetariums, cutting-edge software, and large format screens to a new frontier. We have worked hand-in-hand with our partners in China, growing the number of premiere planetariums to over 70. From Shenzhen to Beijing and Henan to Shanghai, it has been an honor to bring the heavens to earth for over two decades.
Our rich history of innovation in China culminates in 2021 with the grand opening of the Shanghai Astronomy Museum which is a branch of the Shanghai Science & Technology Museum in Lingang New City, Pudong New Area district, Shanghai. E&S and Spitz contributed to multiple installations on this project.
This planetarium is the largest in the world at over 400,000 sq ft, designed by Ennead Architects.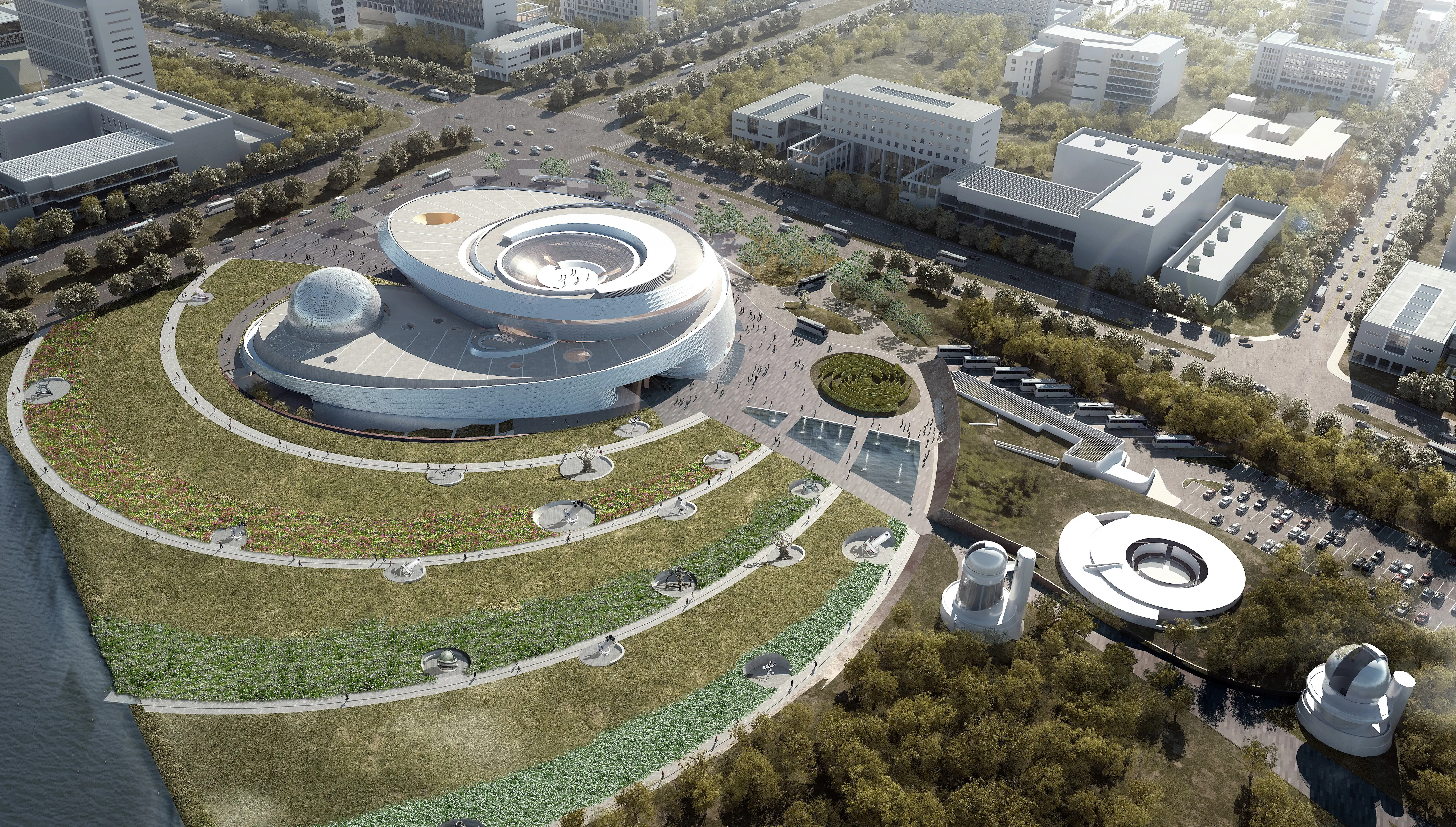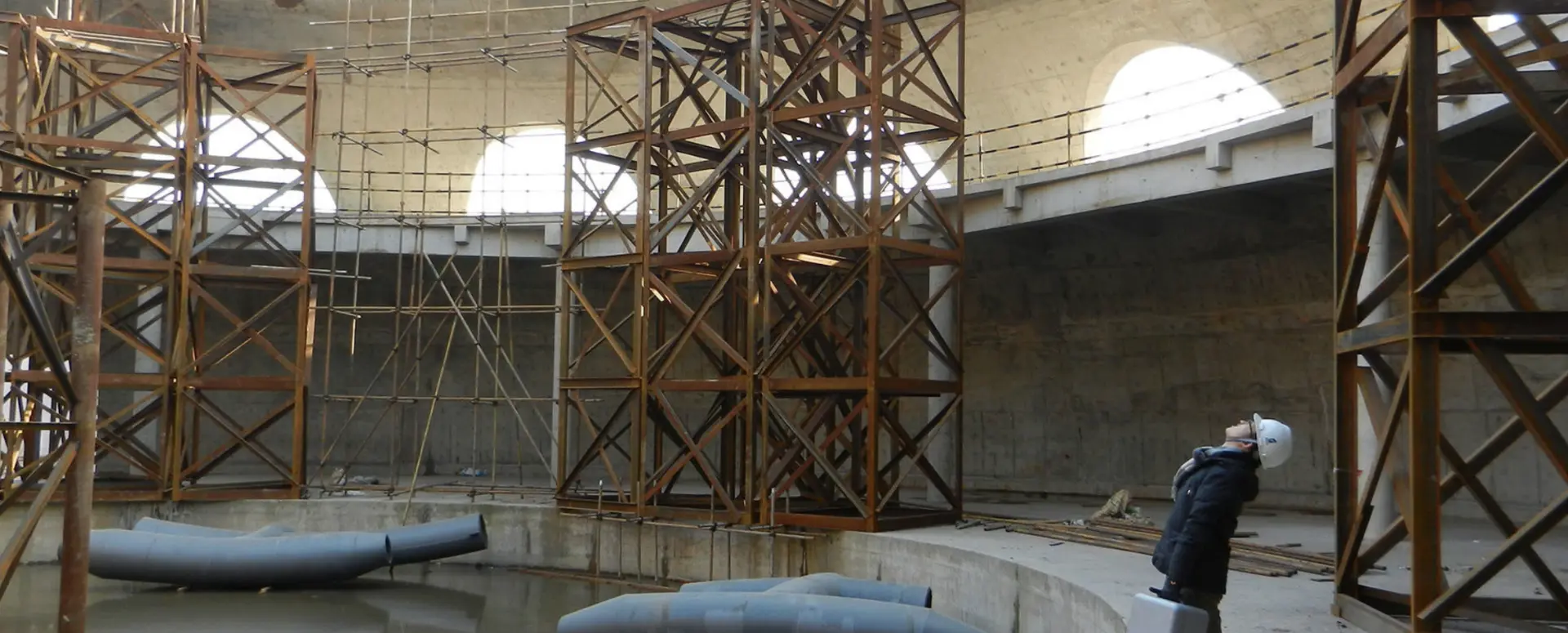 Harmonious Design
The Shanghai Astronomy Museum embodies three principal architectural forms: The Oculus, the Inverted Dome, and the Sphere, which houses a Spitz, Inc. NanoSeam dome. Each of these design elements plays a role in the patron experience, harmonizing the journey through time, the infinitesimal presence of humanity in the vast cosmos, and power of the sun illuminating life on earth.
The Shanghai Astronomy Museum unites art and science, reflecting both in the universe. Sunlight illuminates the journey, guiding patrons through space and time. The vastness of the heavens is captured in the building's scale and in the viewing opportunities of the cosmos. Our team is honored to have participated in a project of such grand scale and fine-tuned detail. The Shanghai Astronomy Museum is proof that the sky is not the limit.