NAVAL ACADEMY SCREEN
The fully immersive screen at Akerson Theater is considered the "crown jewel" of the new technology-centric facility.
Location

Annapolis, MD, USA

Project Type

Custom Screen

Dome Configuration

Unknown
Cosm company, 
Spitz, Inc.
 was honored with a historic opportunity to design and install a customized NanoSeam™ projection surface within the $27 million Ron Terwilliger '63 Center for Student-Athletes at the United States Naval Academy (USNA) in Annapolis, Maryland.
Crown Jewel
Our team was chosen by the USNA to work in tandem with project designer Dimensional Innovations to build a fully immersive screen for the new Akerson Theater, what the company's creative director calls the "crown jewel" of the new technology-centric facility. The Center, a 25,000 square-foot expansion to Ricketts Hall, serves as a gathering point for alumni and friends and future midshipmen of the Academy.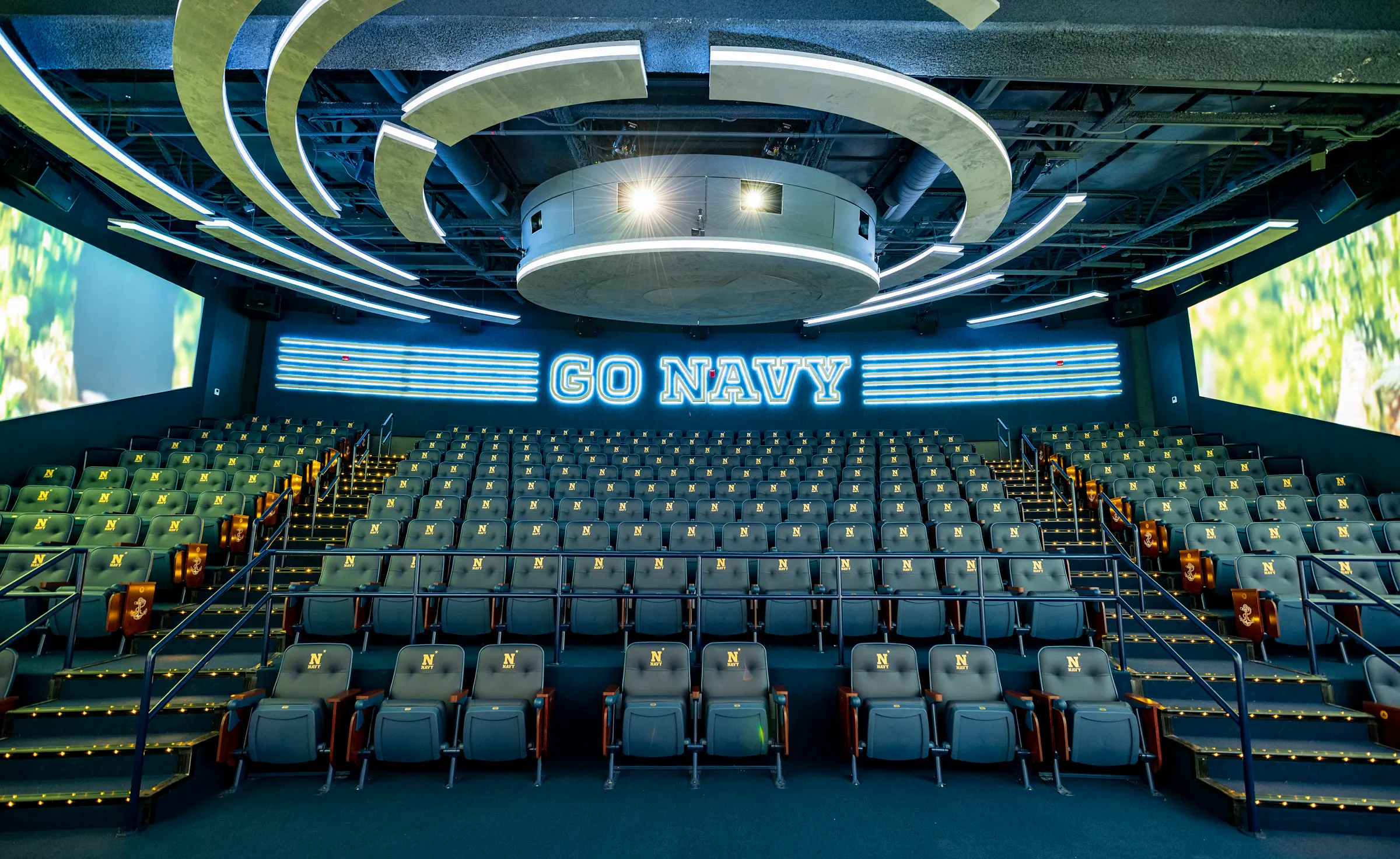 Innovative Screen Technology
Chris Wright, Sr. Director, Design Engineering, says the design of the USNA screen presented a few unique challenges, considering the screen needed to fit a curved central screen flanked by two flat surfaces. Likewise, our team needed to design the screen to mount on drywall and build a perfect screen on an imperfect surface.
Once the design had been conceived, our team began creating the screen, composed of 305 parts and supporting 82 screen panels, 62 of which are uniquely shaped – a rarity on a smaller screen.